View all of the works on our BEAST FEAST 2021 Mozilla Hub* or have a look at the works below!
*Please note that the recommended maximum number of participants in Mozilla Hubs is 24 so if the room is busy please try again later or take a look at the works below!
COVID-19 DATA SONIFICATION by Chelidon Frame
Covid-19 Data Sonification is a web-based audio installation conceived by Italian sound-artist Chelidon Frame during quarantine: extracting official data a specifically designed algorithm turns the daily numbers of confirmed cases, recovered patients and new deaths into ever-evolving sound waves. Day by day, as the Covid-19 situation evolves, the numbers change, and so do the frequencies of the sounds that we hear, abandoning the initial harmony.
Find this online work on Mozilla Hubs and online here
Where am I? by Brona Martin
Rather than waiting for performance spaces to open up I have created a space for my new soundscape compositions which reflect some of my favourite places and sounds. Like many I want to leave the city, I want to see the horizon and I want to swim in the ocean. Of course, this is not possible but for now this virtual space will have to do. Where am I could be anywhere in the world and I invite you to take a trip with me to this imaginary place where you stop, listen and explore.
Download HERE
Covid-19 Soundmap by Pete Stollery
The COVID-19 Sound Map is a crowd-sourced project where the public is invited to consider everyday aural environments which have changed as a result of restrictions put in place around the world during the various periods of lockdown following the COVID-19 outbreak. The main aim of the project is to capture the sounds of a particular period of time, to document these sounds and preserve them on a Google Earth Web-based sound map which will be available in perpetuity so that these sounds can be (re-)listened to at any point in the future as a sonic memory of this unique period in our history.Those submitting sounds are required to provide reflective text to accompany their sound which details the change in the soundscape as well as any effects that change has had on the person submitting. This is a crucial part of the project as reflection on sound is not easy and, in these strange, quieter times we are allowed more time for contemplation. The sound map will provide a rich database of captured sound and text from around the world which will be relevant for many years to come.
The map is available at: https://tinyurl.com/covid19soundmap and needs Chrome, Edge or Firefox browsers. Mobile users will be prompted to download Google Earth to access it.
If you would like to submit a sound, please visit: https://tinyurl.com/covid19soundmapsubmission
Raw Elements by Gawain Hewitt
Raw Elements is an interactive sound piece created by four young adults from the South London music project Raw Material, with artist and composer Gawain Hewitt. In this piece the four elements are explored through sound and image. Reality and fiction are woven together in pieces that combine field recordings, instrumentation and synthesis with photography, painting, drawing and digital art. New worlds are created with each entry to a portal, creating an ever changing landscape that references the social media reflections of nature and the world that have dominated this time of pandemic.
Interact with this online work here
"…We All Fall Down" | UK Coronavirus | A listening journey by Jamie Perera
"…We All Fall Down" | UK Coronavirus | A Listening Journey "…We All Fall Down" is a journey through Coronavirus in the UK from March 5th to August 16th 2020, inviting us to reflect on sounds that embody our collective experience. The work represents every death in this time period, and also contains testimony from interviewed individuals, from frontline workers, to self-isolating vulnerable people, to near death survivors, with soundscapes from our lives before and after lockdown. This version has been specially created for BEAST FEaST 2021.
Listen to the piece on our Mixcloud here
Covid-19 Attack by Patrick Hartono
Covid-19 Attack is a WebVR composition that consisted of three movements. Each movement represents a phase that I experience during nine-month periods of living in Melbourne. This composition can be perceived as sonic statements or responses as a composer toward the current pandemic situation that been affected us. The 3D virtual environment is an artistic interpretation of my desperate feeling during the eight months lockdown. Sounds are placed spatially within a specific location and can be listened to by the user when they reach or within the range of its specific location.
Interact with this work on Mozilla Hubs here
Covid Lockdown Breath Machine by Knaïve Theatre & Robert Bentall
Covid Lockdown Breath Machine is a binaural sound project written by Lavinia Murray and composed and sound designed by Dr. Robert Bentall. Designed specifically to be experienced in with headphones, alone, with the lights off and the curtains drawn Covid Lockdown Breath Machine is a fantastical, transformative and ultimately uplifting journey into the symptoms and imaginings of a coronavirus patient. Take a breath and let this breeze whisk you to a world of kaleidoscopes, household gods and mushroom spores on a fresh but capricious westerly wind.
Writer: Lavinia Murray,
Sound Design: Rob Bentall
Director: Tyrrell Jones
Dramaturg: Sam Redway
Protagonist: Sophie Coward
Others: Sam Redway
THREE.studies by Emilio Ocelotl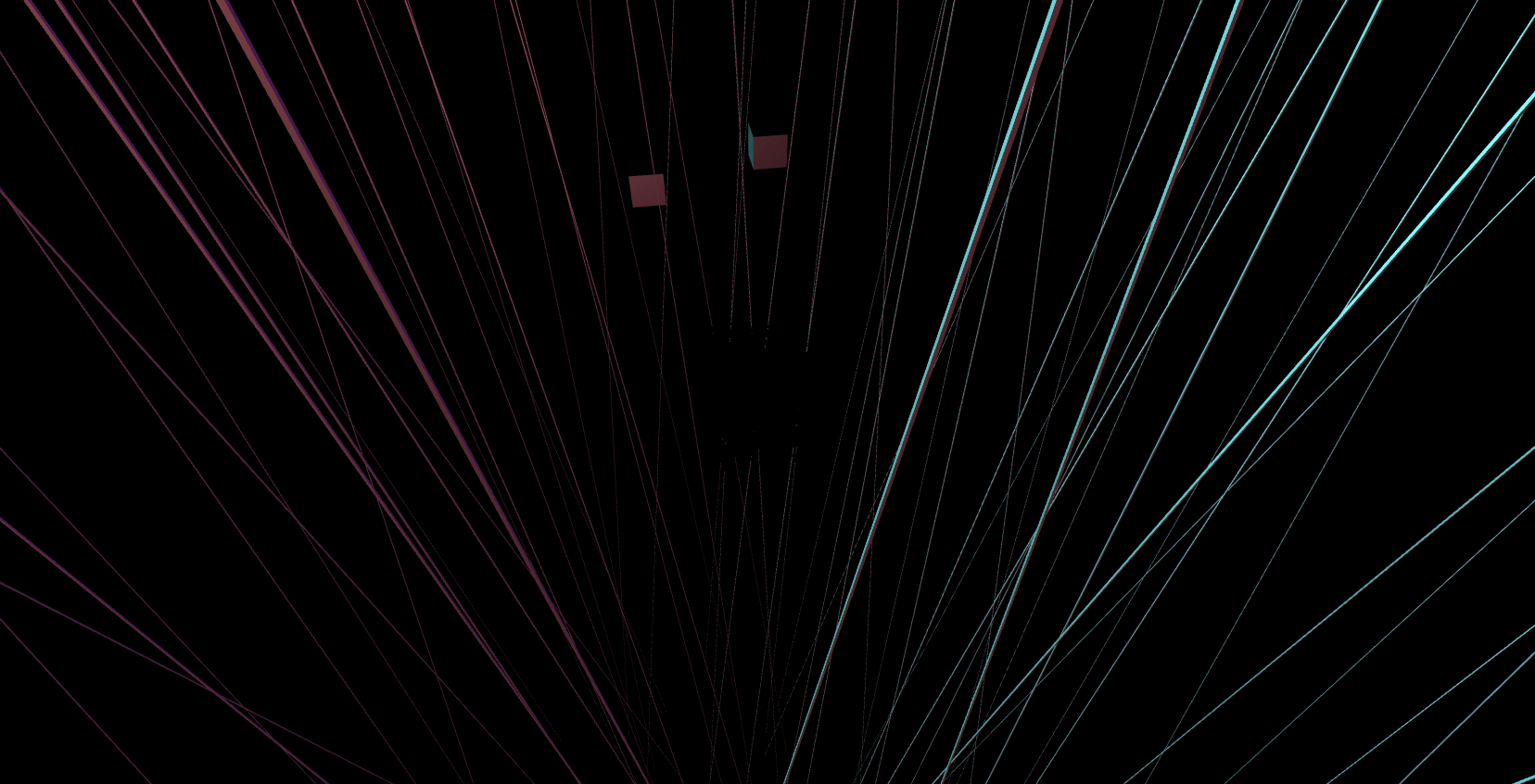 THREE.studies is a live performance for the browser. Audio and video signals collide in a digital space designed for the event. The elements of the space interact with the signals and provide feedback to the musical performer. The space merges with the performance and results in a browser-based work / graphic score that transforms itself each time it is performed. The work involves the musical performer (electric cello), the live electronics operator and the team that maintains the stability of the space.
Experience this work here
[Circa][Diem] by Margaret Noble
Originally planned as a live performance project for the San Diego International Airport's Performing Arts Residency, this project emerged as a digital art series for airport audiences due to COVID-19. Because of lockdowns and safety restrictions implemented for travelers, those in the airport needed an art experience they could engage with easily in isolation. With this in mind, I designed a series of interactive visual music works to offer travelers a reflective and playful escape into light, color, and sound on their personal devices.
This series of works can be found here
Virtual Concert by Zach Dawson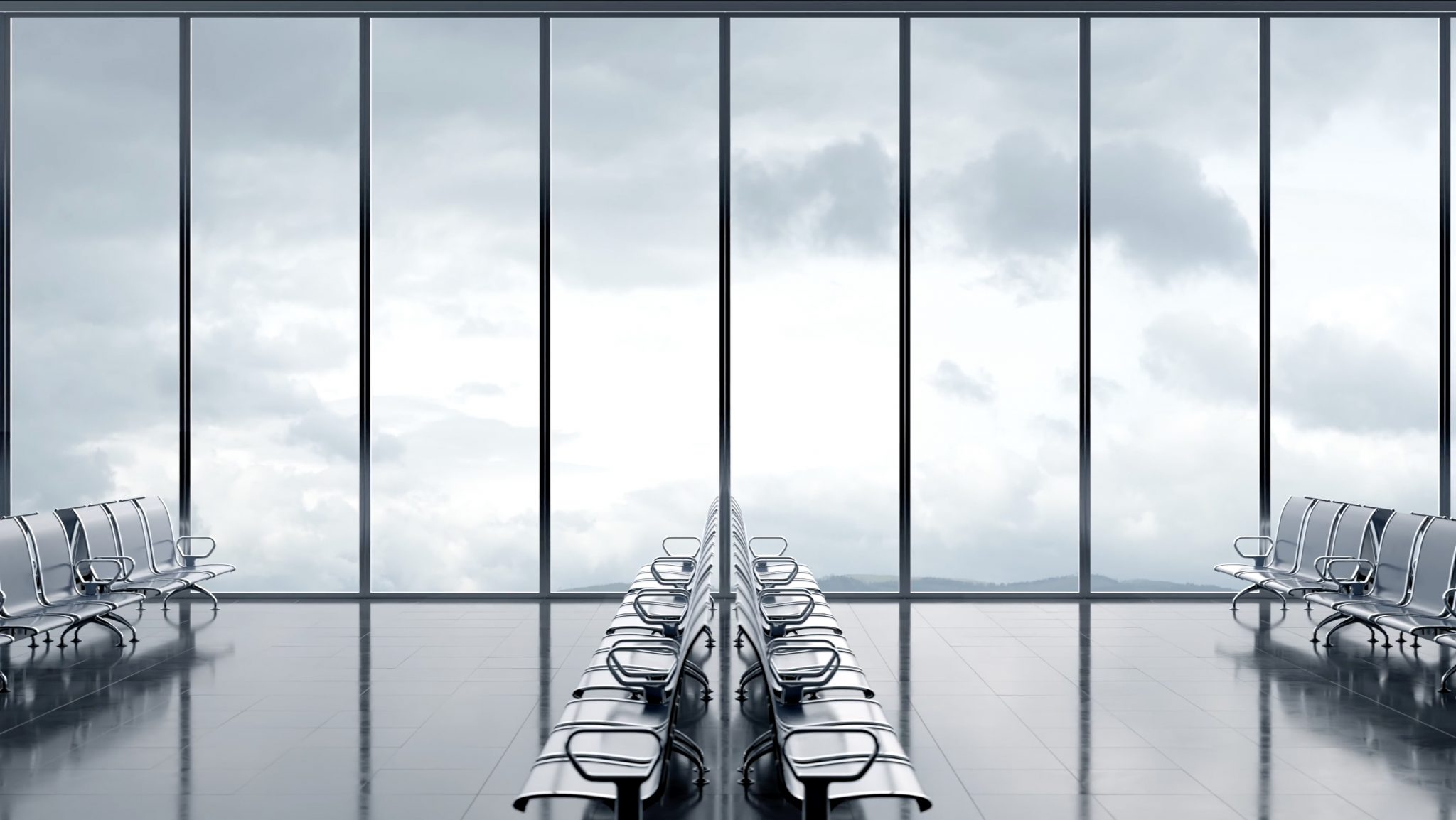 In Virtual Concert the audience become performers as they interpret text score instructions, creating musical and non-musical material which in turn creates form. Through this process, conventional methods of composing – composing music forms the works existence – is reversed, as indeterminate content is generated through audience interaction.
Virtual Concert comments on our interaction and relationship with the internet. As communication failure caused by broadcasting errors and low bandwidth becomes material, Zoom is conceptualised as a performance space and mediator for composing.
To view this work please click here
Sound Explorers by Emma Margetson and Nikki Sheth
As part of BEAST FEaST 2021 festival we asked participants – What might you discover if you use your ears instead of your eyes to find out about the natural world?
We explored, listened and recorded sounds of nature in local areas using the three activities to become Sound Explorers! Firstly, we went on a Sound Hunt, then we created our own Sound Maps and finally, we became Sound Makers who went out and recorded our own sounds. For more information click here
Sound recordings captured around Birmingham and beyond have been added to the collective Sound Explorers sound map which will be launched on Saturday 24th April on this page!
To view this work please click here